As expected, there is a new update for the popular instant chat messenger WhatsApp dubbed  "group call shortcut" and "consecutive voice messages".
The new voice messages feature allows users to continuously play voice messages if they are sent directly after each other.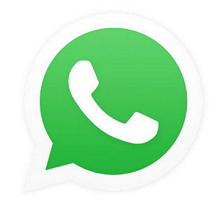 This feature will become available when two or more voice messages are detected by WhatsApp, and the app will automatically play all other consecutive voice messages, removing the need to manually play each clip.
Group Call Shortcut
On the other hand, WhatsApp is also testing its new group call shortcuts in its Android app, which allow users to start a group chat directly by pressing the group call button.
After tapping this button, WhatsApp will allow you to select the contacts you wish to call and choose whether to start a video or voice call.
These features will be remotely enabled in upcoming WhatsApp Beta for Android updates.