Online digital learning platform, Coursera has announced a new partnership with the Nigerian government which will see the platform train about 24,000 Nigerians on digital skills.
The Minister of Communications & Digital Economy, Prof. Isa Ali Ibrahim (Pantami) made this known on Wednesday. According to the statement, the minister declared the training open on behalf of President Muhammadu Buhari on Wednesday, October 19, 2022,
He stated, "we are championing a paradigm shift of prioritizing hard, soft and social skills over theory and this collaboration will go a long way in supporting this shift.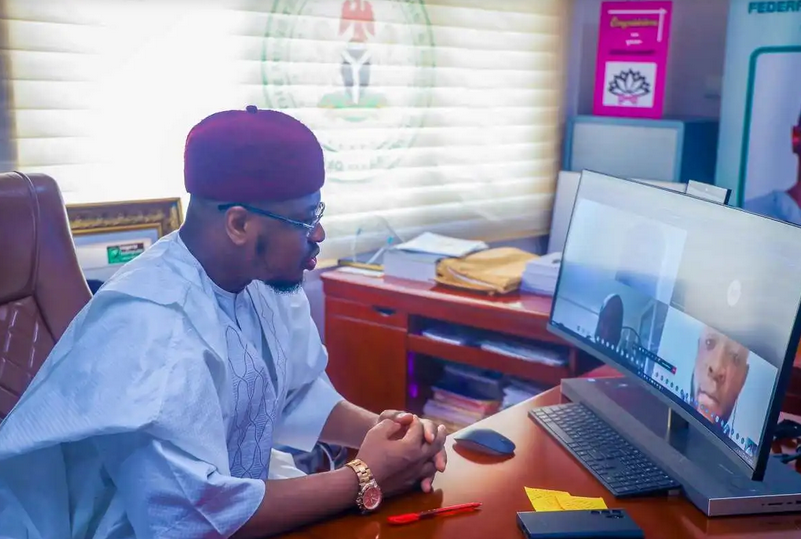 According to Pantami, Coursera is one of the world's top online learning platforms hosting thousands of courses for some of the best universities and companies, and has remained at the forefront of providing the global society with the education and resources it needs to build and maintain digital systems.
The partnership also gives NITDA the opportunity to offer 10 percent of the licences secured from the deal to unemployed youth, a move which will equip them with superlative tech skills such as data analysis, cybersecurity, machine learning, and software engineering.
Pantami further noted that the FG had also set up a Memorandum of Understanding (MoU) with global tech giant, Microsoft to train five million Nigerians in various fields of technology.
This he said, was part of the government's efforts to fulfil the Nigeria Digital Economy Policy and Strategy (NDEPS) laid down requirements for digital transformation.
The minister also advised the digital learning platform to extend its presence in Nigeria while noting its existing partnership with a Nigerian private university, Covenant university.
Pantami further added that for Coursera to impact learners with its platform, it should engage more with Nigerian academic institutions by targeting at least one, in each geo-political zone in other to bring their expertise to bear within the identified environments.