Twitter blue has finally been re-launched, and it comes with some changes which includes several colors of checkmarks.
Now, the familiar blue checkmark will appear for accounts that have undergone a review process (the specifics of which are unclear). Then there will be gold checkmarks for businesses and gray checkmarks for government officials and organizations.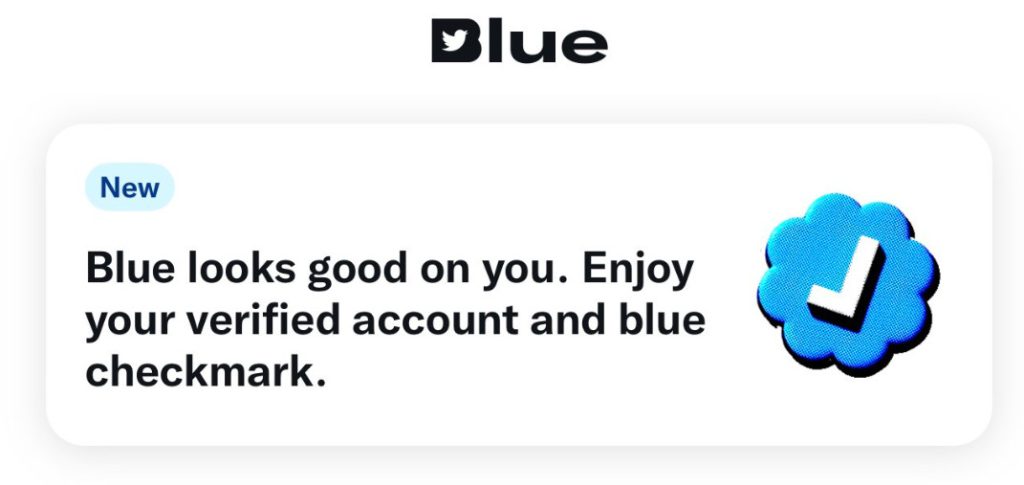 The blue checkmark (which is the one that matters to individuals) will give users early access to new features, longer videos with up to 1080p resolution, for example. The timeline for the launch of new features is unclear; we only know that the option to edit tweets will be available from day 1.
Starting on December 12, 2022, iOS and web users were able to sign up for Twitter Blue. Twitter Blue subscribers will have access to features like Edit Tweet, 1080p video uploads, and Reader Mode that are only available to subscribers.
Twitter Blue Pricing
Twitter Blue charges $8 per month on the web and $11 per month on iOS. Those who sign up for Twitter Blue on one platform will be able to use it on all platforms that support it (iOS, Android, and web).
The company said that, in addition to checking all accounts when people sign up, it takes a number of other steps to find and stop impersonation. If a Twitter user changes their display name, profile picture, or username (@handle), they will temporarily lose their blue checkmark until Twitter reviews the changes.
Accounts that have been created in the last 90 days, accounts that aren't being used, accounts that don't have a verified phone number, and accounts that have recently changed their profile information won't be able to sign up for Twitter Blue at this time.