Opera has announced the launch of Aria, an AI Chat tool that can be accessed from the latest version of the Opera One browser.
Aria is a free AI chat tool built directly into the Opera browser that provides users with access to advanced generative AI capabilities. Aria is powered by OpenAI's GPT technology and Opera's own "Composer" system.
Aria makes it possible for Opera users to search for information, generate text or code, and get answers to product-related queries without leaving the browser.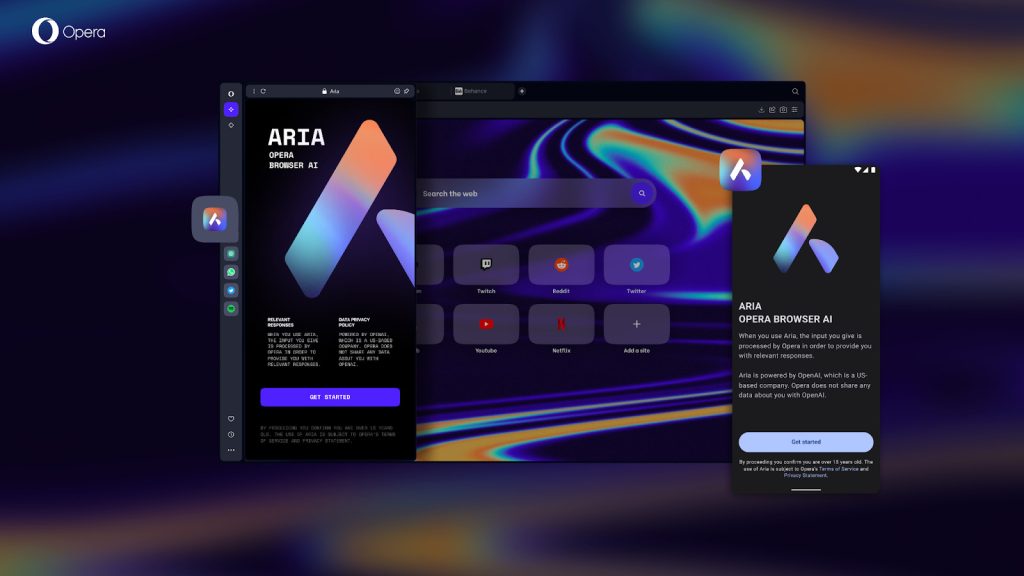 It allows users to collaborate with AI while searching the web for information, writing text or code, or getting product questions answered. Aria is built on Opera's "Composer" architecture, connects to OpenAI's technology, and includes additional features such as live web results.
The company outlines that Aria is a free service with up-to-date information, which means it's connected to the internet and not limited to content prior to 2021, as is the case with standard GPT-based solutions. Aria is launching in more than 180 countries.
You can test Aria by downloading the newest version of Opera One. As an Android user, you can test Aria in the latest beta version of the browser. Opera notes that as a tester, the only thing you need to do in order to access Aria is create an Opera account, if you do not already have one. You will then be notified via email or inside of the product about your whitelisting status. Once your Opera Account is whitelisted, you can access Aria through the settings of Opera for Android beta or through the browser sidebar of Opera One.
Where to Download it
For Android download it here
For Desktop, download it here