Africa's flagship 24-hour buyers and sellers TV platform, Konga TV, is set to launch after three weeks of testing.
The November 6 launch coincides with the e-commerce platform's biggest sale of the year – Konga Yakata.
Will it Rival Existing Platform?
Konga TV is a groundbreaking platform designed to offer the best deals and competitively priced products from a wide spectrum of sources, including manufacturers, distributors, merchants and resellers. It is dedicated to bringing these offers to millions of savvy shoppers in Africa's largest market.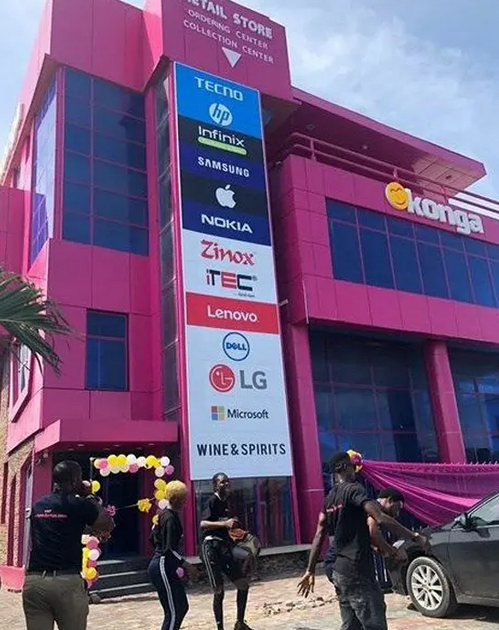 Uniquely, Konga TV is Africa's first-of-its-kind innovative TV platform solely dedicated to commerce, enabling genuine sellers from various sectors to reach and serve a vast audience, including underserved and unreached markets, both locally and internationally. All transactions are seamlessly and securely facilitated by Konga Digital Logistics, with payments guaranteed by Konga Online Shopping Ltd (konga.com).
Konga is owned by Nigerian billionaire and entrepreneur Leo Stan Ekeh who purchased the platform for an unspecified amount.
Stan Ekeh is the owner of the first indigenous computer firm, Zinox Computers.
The television station is set to unveil its unique Internet Protocol TV (IPTV) channel to a global audience after extensive internal testing.
To encourage early subscribers, Konga TV is offering numerous special offers and benefits. For merchants across diverse categories, including FMCG, Auto Dealers, Fashion, Real Estate, Computing, Home and Kitchen, Wine and Spirits, and Mobile Phones, Konga TV is providing free advertising for a limited period.
"Konga TV subscribers will enjoy exclusive access to curated deals across various product categories during Konga Yakata. Customers in Lagos, Abuja, and Port Harcourt will benefit from same-day delivery, while those in other regions can expect their orders to arrive within 96 hours."
DStv, and Gotv Increment
The move comes amid a price hike by DSTV and GoTV, six months after the last increase.
MultiChoice Nigeria announced another 19% increase across its DStv and GoTv monthly subscription packages, effective Sunday, November 5, 2023.
The price increase was stated in a notification message sent to customers on Thursday, November 3, 2023.