Sweet Morning guys, I will be sharing with you simple
secrets on how to increase your
facebook
likes on status update, photos or your feeds.
You don't need to wait to be a
celebrity
before you get 1000 plus likes on FB
when you can easily get those likes in minutes. Even most of the so called
celebrities are using this secrets.
Facebook
is a giant in social networking with active
1billion users per month. It is a platform that gives users opportunity to
freely express their crush over the internet. One of the most annoying things
on facebook is when you post your status or a pics of you and nobody is
commenting or liking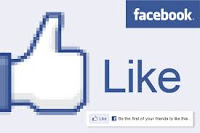 it; it looks so disturbing as if nobody likes you. Most a times, whenever I post a status on FB, I keep checking if someone has liked it
or not. At-least, in one way or the other, people liking your status simply
increase your self ego to post more relevant things on FB.
Well, have got a platform that can easily provide over 500 –
1000 likes in minutes as soon as you publish your status, post a photo on
Facebook
.
Let me get the ball rolling into the post guys…
Before you start, First make sure that your profile have "
Followers
(Subscribers) feature
" turned on otherwise this trick won't work.
How Can I to Allow Followers on
facebook?
To allow followers on facebook
Go To https://www.facebook.com/#!/settings?tab=subscribers Or Alternatively You Can Go To Account
Settings Then Subscribers Tab And Check Mark The Allow Subscribers.

After Setting subscribers feature on, you have to do one
more setting with your facebook profile which is "Make your posts
publicly visible"

How can i make my profile posts publicly visible?
Go To Privacy Settings
and Change "Who can see my stuff" to Public and
also change who can look me up to Everyone.
www.yomiprof.net
Once this is done, you need access token of your facebook account to
start getting likes on your posts.
What is Access Token and How can i get mine
?
Access Token is like an authorization certificate and generally used by
facebook applications to get access to your profile.
To get your Access token, login to your facebook account and click on this link.
After clicking on link your browser will open a new tab. Just wait 2-3 seconds,
a page will appear with a text "Success". Now copy the entire
URL from address bar and that URL is know as Access token.


After that you will see something like this in the image below

Select Status,Feed,Photo on which you want to get likes and
Finally click on Submit button in front of desired Post to start getting likes
on it. After doing so you will get 200-1000 likes on status,photos or posts in
just seconds.
Just take a look at my Fb photo below, few minutes after i updated my status, i got 27 likes

Frequently Ask Questions
Can i Submit status,photos or feeds multiple times on likelo.com
to get more likes on it?
Likelo.com keeps track of each and every submission in its database and doesn't
offers a feature of multiple submission of a single Post.
How Likelo.com works?
Its a Facebook auto liker bot and as other facebook auto liker bots it also
uses Like Jacking technique to provide likes on Posts. Likes generated by
Likelo.com is not fake and all the likes you will get is from real and active
facebook profiles.
Is Likelo.com Spams like other Auto liking bots?
The best thing about likelo.com is, it doesn't spams in groups or walls of
people when we use it. But there is another face of coin exist that is, your
profile will automatically start to like other peoples status,photos or feeds
who are using likelo.com. but you can easily overcome by this by changing your
Access Token.

How to change Access Token on Facebook?
Facebook Access Token automatically changed each time when a facebook user
changes his password. To change your access token, Login to your facebook
account and change your password. and select log out from other devices
and you are done.
Don't forget to always use the comments box to ask questions and if your questions is not related to this thread, please use the Facebook comment box