Okay, enough of all this Mtn free browsing not going… I don't
know why some people's sim still disconnect and connects every 5minutes; while
some others have been consistent for the past 4months blazing like the fastest
train in the world. Now I know that Mtn are actually thinking of stopping this
magic
stuff but their server is saying 'No way near'. 
Those who have succeeded in activating their magic sim with
this new method, congratulations; and those who failed, don't too worry because
in the game of
Magic sim
, high risk is involved.
 This tutorial is men't
for those whose network disconnect every 5min and connect again. Though I posted
something on
hotspot shield
but it seems not to work for some people. This one
will surely work for you. Kudos to Prince Milla for this info. 
Let me quickly introduce you to
invisible VPN
. Invisible
Browsing is the powerful tool you need to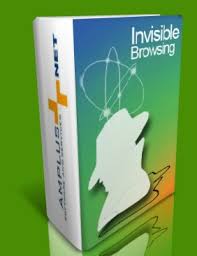 surf the web anonymously. You can be
tracked online because of your IP, that is why Mtn keep tracking your ip
address and keep  disconnecting every 5min; so this application will
help you hide your IP address. No more messages stopping you from surfing on a
specific website because you are from other country, now you will be able to
post a comment on forums, access any URL or view the content of any webpage. In
addition this program cleans your online tracks. Feel free and secure to browse
on the net protecting yourself from hackers or criminals, spammers or marketing
monitoring tools.
How Can I Download Invisible VPN?
1
.      
Download invisible VPN  
here
. And for Android
users, you can visit Google play to download or you download it
here
2.      
Install it and run the VPN on your system or any
other device compatible with this app
3.      
Make sure your modem is connected – Click on
Change Ip to begin your invisible surfing.
That is it guys. Surf until you are
tied of browsing.