Okay guys, much have been said about
magic Sim
and some
people are still demanding for the new way of activating mtn magic sim; but the
truth is
Yomi
is tied of activating magic sim and I don't want to activate any
again. Mine is still blazing like China train without any peanut being
deducted.
Well, creative Kunbex from
clickloaded.com
sent me this and I felt it
necessary to share it with the new comers, in the world of magic sim and those
whose own had stopped working.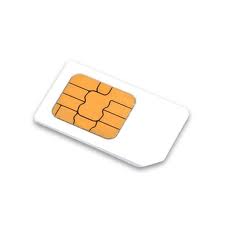 No stories, straight to the point and we are out of here.
How Can I Activate My Magic Sim Using 1hr Method?
1.
Load #400 recharge card on your phone
2.
Send BBDay to 21600. Wait till you get the BB
subscription message that it is active
3.
Call customer care to activate the 2Hrs Plan for
you
4.
Once the 2Hrs Plan is activated, and you confirm
it
5.
Remove your sim and keep it for 1Hr
6.
After the 1hr, insert your sim back to your
device and start browsing.
So easy and simple but risky. If you can't risk it don't try
it.