You
are not new to Telegram because it's an increasing popular messaging app… A
while ago, Telegram decided to launch a version of their popular messaging app
and they gave it a cool moniker: Telegram X. We are not sure if we are supposed
to pronounce it as Telegram 'ex' or 'ten' but essentially, Telegram is pitching
this as an experimental fork of the messaging app.

Telegram bought an alternative client called Challegram which
they acquired, and now the developers of Telegram have changed the name to Telegram X. It includes all the basic messaging features from the regular Telegram app, but there are a few experimental features too.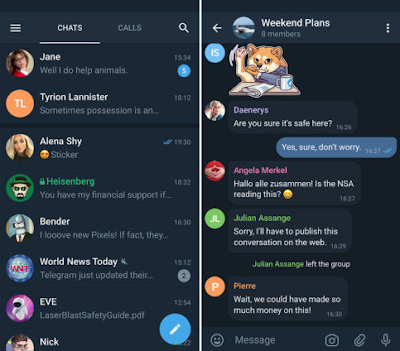 Telegram X is built to be noticeably faster and smoother than the main
Telegram app—the animations are really impressive. You can also long-press on
conversations to get a pop-up preview. Night mode? That's included in the app
as well. The text size is also fully configurable.
Telegram X has a slightly different home user interface when compared to the
regular Telegram app. The regular Telegram app has the dedicated calls option
on the menu. On Telegram X, chats and calls are separated by tabs, which is
something you see on WhatsApp.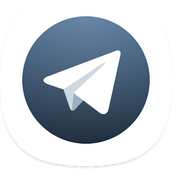 Telegram X comes with incredible features which you'll love to try out.
Where Can I Download Telegram X?
You can download telegram X from playstore
For now, you can install Telegram X
and log in with your existing account to give it a shot.