The hype that greeted the newly launched satellite
Television, TStv seems to have died down as many Nigerians still remain in
oblivion as to the status or fate of the provider. However, the management of TStv,
the much awaited indigenous Satellite TV, inaugurated on October 1, said the
decoders would be in the market within the next one week for all intending
customers to buy.
According to the PRO of TSTV, the decoders will be rolled
out next week after the successful completion of its test transmission,
promo decoders
distributed before Nov 1.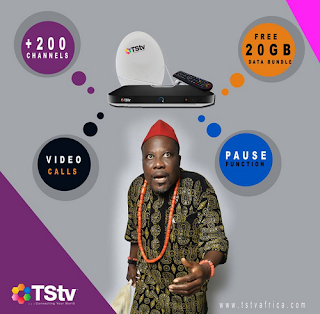 According to him, "We
are almost done with our test transmission and we are just putting some finishing
touches and hopefully by the grace of God, between now and next week the
decoders will be out for sale. "We are informing Nigerians that they must enjoy
their Christmas with their decoders. So before Christmas, the decoders will be
everywhere in the market.
How Much is Tstv Decoder?
The price of TStv decoder would remain at the initial N5,000 with all the
packages promised, and there would be additional surprise p
a
ckages for all
customers. Meaning the 20GB Data promised to all customer with 1 month free
subscription is still very much intact.
Will TSTV
air beIN Sport?
"We are
keeping our promises on the channels and all the channels including beIN Sports
channels are there with even more other channels that were not included in our
bouquet before."
"We have more better channels that are coming and the total
number of channels will be over 70,'' he said.
We've waited more than 60 days for this news to come even
though the initial hype has gone into hiding. But here is TStv promising you
openly that you'll get your decoder next week nation wide before Christmas with
additional surprises.
What do you think?
Via: Vanguard