December is almost upon us and we have been waiting
endlessly for our very own TStvafrica to release decoder but ever since the
acclaimed 'hacker' hacked into their server claiming to be viewing beIN sport
in Nigeria illegally, TStvafrica went mute and silent.
On the 1st of November, TStv commences the roll
out of
free decoders
for test and up till now, the test is still ongoing. We don't
know when the test will be over maybe they'll extend it till next year 2018 or
2019 (
or maybe they probably want to test
it for one month
).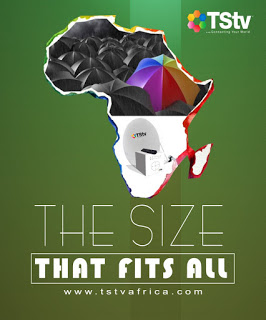 1st of October TStv
a
frica officially launched in
Nigeria, with federal government given them 3 years of tax break and now the
year is almost ending. Though you can search and get their free channels with
any
Mpeg Hd decoder
. TStv is currently transmitting and it's available for free
for now on ABS 3 satellite. All channels are up and free to air on Freq:11052,
(V), S/R:30,000.
It is not Rwendu channel or hit Africa channel we want to watch but Laliga, champions league
sport on TSTVAFrica we want to watch. We've waited endlessly and now the
initial zeal to embrace tstvafrica is gradually fading out.
I'm no longer concern about the free
20GB data
they promise
to give when you buy their decoder but I'm just after them to commence the
sales of the decoder… or did
DStv
did something that makes tstvafrica activated
silent mode?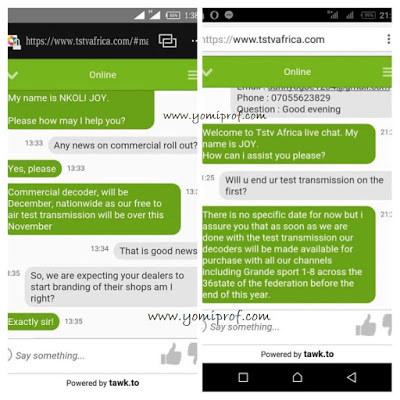 However, if you check the above chat with tstvafrica cc, you'll discover that they too don't know when to roll out. Perhaps they are confuse too.
Yet, we are not giving up on them. Whenever they are ready
to dish out the decoders, we'll equally be ready to buy. Of course we want them
to succeed in Nigeria but expectations differs makes the heart sick. What is
the way forward with tstvafrica?