Hello friends, this tutorial is for Symbian users and I know some
of us might have been familiar with this app but it's still necessary to share
it with the newbies so that they can equally enjoy the benefits of this
application.
This tutorial will teach you a better way of   distributing  your network to other Pc users or blackberry
users. In order words, it will turn your Symbian phone into a server enabling
other devices to browse the net by simply connecting to your device.
Joiku Spot:  Joikuspot 
is a  Symbian Phone application
that  allows your Phone serve as a Server
powering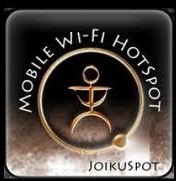 other devices such as your
Laptops, iPads, Android  and other device
connect to Access the Internet. It's just like using a Mifi modem but this is
different from a Mifi modem but does almost the same thing with the Mifi modem.
Imaging me with my unlimited magic sim that has been browsing for free for quit
some months ago, distributing my internet access to my friends for free.  It sounds so great friends.
 How Can I Turn My Phone Into a Server?
2.      
After Installation, go to
installation or applications on your phone desktop and you will see the
installed JoikuSpot – click on it and It will Ask you to Press Yes/No for Sharing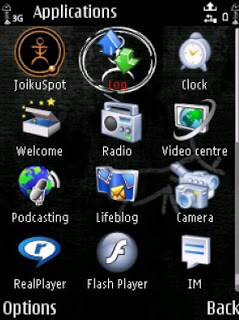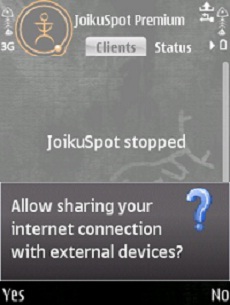 3.    Click on Yes and then choose any of the Access
Point depending on the one you use on your Phone.
Once that is done,your friends can use their phone or PC  to search for WLan, they will see your Wlan
Server and can connect to it and start browsing on their own phone.
Device That Can Connect To Your Phone WireLan
All Type of Device can Connect to your Phone Wlan Server,
All they have to do is to Search for Wireless lan on their Device e.g PHONE, LAPTOP, IPHONE, IPOD, ANDROID and also PSP and then connect to your Phone, Then Start Browsing.
Blackberry users don't need this tutorial because they already have a tethering app; and Android users can always make use of
Azilink/Tunnelblick
 Don't hesitate to always use the comments box to ask your question friends.