Good afternoon guys, I know we have been waiting earnestly
for this tweak for a very long time. Well, I intentionally delayed it so that I can
verify it's authenticity. I bet by the time you finish reading this post, your
mind will be blown up because it's what you least expected. 
This tutorial is actually for all my blackberry users  this time and it will save your pocket of
monthly bis subscription till your next birthday celebration. Though some
people may call it Etisalat
Magic Sim
but I will call it
Etisalat
Eternity browsing  Sim
because with this Sim, you don't  need to
worry over any form of blackberry subscription again.
Benefits Of This Etisalat Eternity Browsing Sim
==>You don't need to be worried of subscribing for any BIS again
==>Pinging  and downloading unlimited
==>No expiry date
==>Fast and reliable in a 3.G network area
Can This Sim Work On Other Device?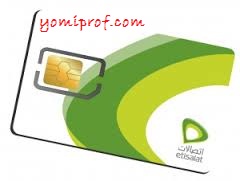 device a means of breaking through
with the Apn settings.
How Do I Activate My Etisalat To Ping Unlimited?
There are two methods of activation, but I will only share
method one with  you guys and method two I
will share it with my grandma alone.
Method one only need 100 to activate while method two only
need 1000 to activate. It sounds so weird but through. I activated method two 
2 months ago and it's been rocking all the way. 
This is the deal, if you need it, just drop your mail and
you will have it in your inbox before the breaking of a brand new day. 
NB: Only Blackberry users can benefit from it ooo.