Good afternoon
friends, I guess we are still rocking the
free #800 credit
from our beloved 'empty
hen'.. lol! Even my mum too just got her own. Should in case is not working for
you, maybe it's men't for some particular kinds of subscribers but keep trying.
This simple tutorial will show you how to transfer
Megabytes
from one mtn line to another just like the way Airtel users normally transfer
their own.
How Can I Transfer Megabytes To Another MTN line?
Before I begin, make sure you have enough Megabytes on your MTN line if not you will get an error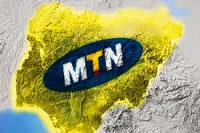 message.
1. Dial *131*2# and choose 'Register Data Service'. Once you
choose that, a text will be sent to you that you have successfully registered
on Mtn services and your default pin is '0000'. Just follow the instruction their
and change your pin.
2. Click on Data Share
3. Add Beneficiary
4. Enter Beneficiaries Number
5. Enter the amount of Mb you want to transfer.
That's it.
NB: Should in case you get an invalid pin in the process of
doing this, try it again as it may be a temporary network problem. TGIF!