Should we then say things are getting better? Maybe or maybe
not. But this I know the best plan so far from Airtel are this two plans – the
timelybased plan
and this one they newly introduced.
With the timely based plan I've downloaded unlimited until
my time expires and this one now coming into play makes it super easier and
sweet.
Airtel newly introduced weekend based data bundle which I
think every one will love because almost in all areas, Airtel network seems to
be good.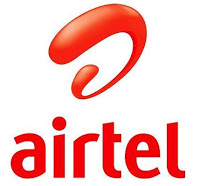 The newly timely based data plan allow you to do everything
online, it comes with 1024MB (1GB) for just N100. It's specifically meant for
weekend meaning if you subscribe today Sunday, it expires next week Sunday 11:59PM (usable only during weekends)
I'd tried and it works just fine on all devices without any
restriction.
How Can I Subscribe?
==>Load N100 on your airtel sim and dial *474*1#… Your
data will be activated
To check your data balance, dial *140#
Things are now getting better maybe because Ntel is coming…
What do you think?