I can see that technology is really at its peak.OhMiBod just announced the release of its new smartwatch app during the on going CES 2015.
This new Smartwatch app which is available for Android & iOS can actually read users heartbeat and create
vibrations based on that impulse… in other words, the vibrator will be able to detect when you are h**rny (dont ask me how). Alternatively the app can read ambient noise such as music and produce vibrations from
that data as well.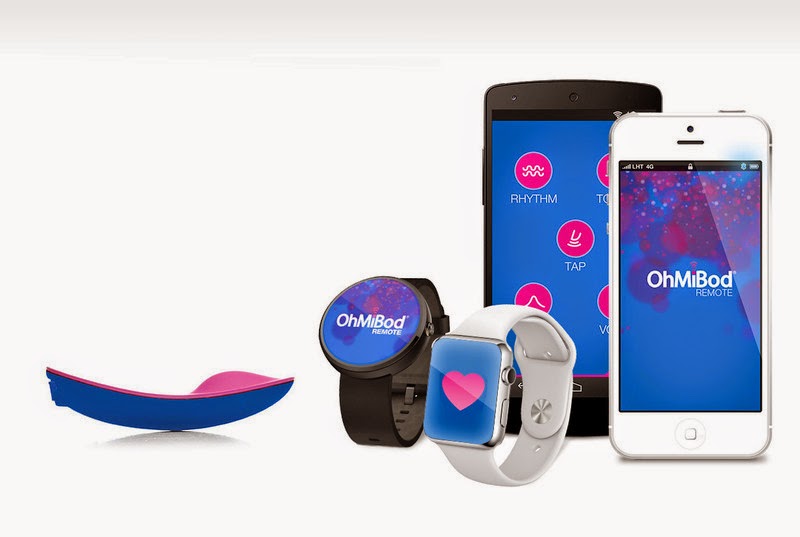 The bigger question, perhaps is will you be wearing your smartphone to bed?
If at all you will, don't be checking it too frequently. Unless you have a mission not completed.
Find an excerpt from OhMiBod below
"Imagine how you often feel with a partner—excited, turned on, and, at times, maybe even a little nervous. With this app, the wearer's heart rate not only creates the vibrations that drive his or her partner's pleasure, it also determines the strength and intensity of those vibrations."
The groundbreaking app also takes a page from OhMiBod's Club Vibe massagers, which vibrate in sync with ambient noise. The availability of the smart watch app is slated to be released to coincide with the release of the Apple Watch.
"The watch's microphone will feed vibration patterns to our range of Bluetooth enabled massagers. So it won't matter if you're in the bedroom, in the club, or at a concert—you and your partner can enjoy real-time ambient sounds where it counts, when it counts, and with complete discretion," added Dunham.
OhMiBod will further enhance blueMotion by adding a G-spot and couple's ring vibrators to the collection in March 2015.
Source: OhMiBod.pdf