Actually, I've been waiting for this
for a very long time with the rate at which Android device taking over every
where… I was actually thinking late last year on when will I be able to use
flashdrive on my Andriod device?
Sandisk seems to have provided the
answer I needed.
SanDisk
today announced
Ultra Dual USB 3.0 Drive
USB flash
drive featuring both a micro-USB and a high-speed USB 3.0 connector for
super-fast file transfers between On The Go (OTG)-enabled Android™ devices1,
PC and Mac computers.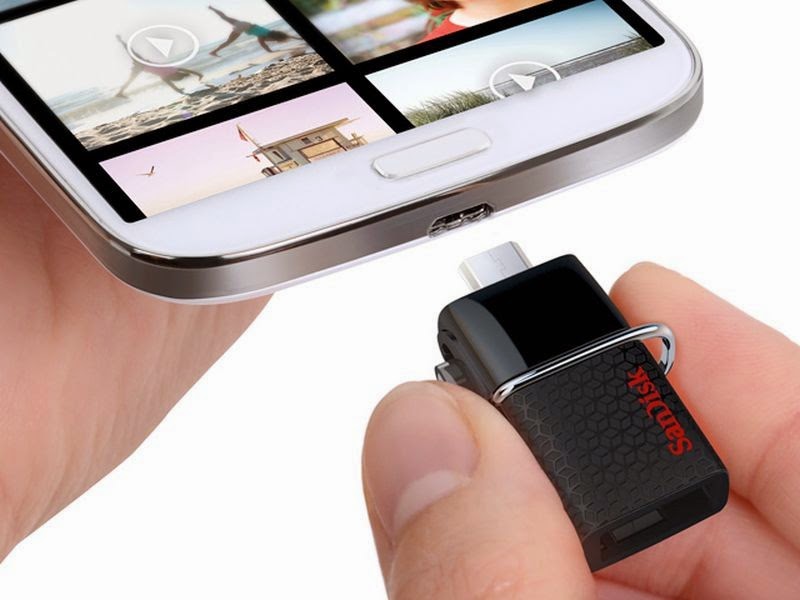 According to SanDisk, "…the new SanDisk
Ultra Dual USB Drive 3.0 enables mobile users to transfer files even faster, as
well as free up space on their smartphones and tablets. The drive simply
connects via micro-USB to a compatible Android device and gives users up to
64GB of extra storage instantly".
In other words, you can copy files
directly from your android phone, pc etc to any other device with the aid of
this new Sandisk flash drives.
The SanDisk Ultra Dual USB Drive 3.0 is
available in 16GB, 32GB, and 64GB versions, with prices between $22.99 to
$64.99 respectively.