Even though Nokia 9 is yet to be officially announced, the
team behind this device is already preparing a successor for the Nokia 9 dubbed
Nokia 10.
Earlier leaked reports reveals that the device will come
with a vertically aligned dual camera setup that is enclosed in a circle, we
have fresh new color render that reveals the Nokia 10 with a dual rear and
front camera setup and its possible specs.
From the leak render, we can sport a pair of 16-megapixel
Carl Zeiss camera sensors present with a rotary
Penta-lens
setup that is
capable of achieving five different aperture levels and up to 10x optical zoom.
The renders also reveal the device will come with a dual camera set up above
the display.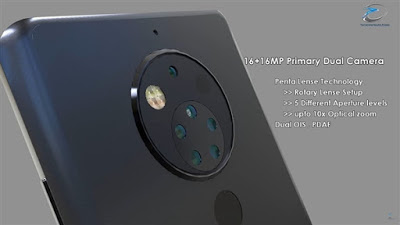 And for the selfie camera, we are expecting a pair of an 8-megapixel sensor with autofocus and QHD video shooting ability.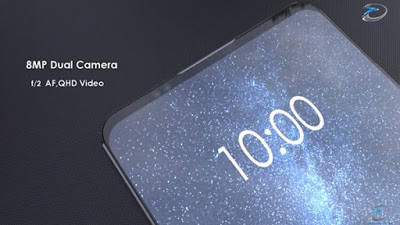 The Nokia 10 is expected to come with a 6.2-inch AMOLED
display with up to 85 percent screen-to-body ratio and an all-metal chassis.
The render also shows that the Nokia 10 will ditch the 3.5mm audio jack in
favor of a USB Type-C port.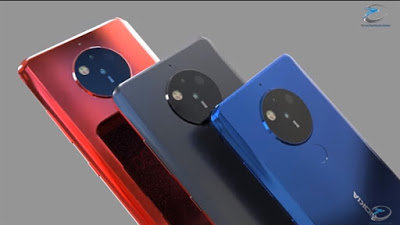 The specification of this device is open to further
speculations and still in the assumption circle.
Take this info with a pinch of salt.