If you are a Nokia believer, you'll recall that Nokia
delivered phones with the best camera way back like the N95, Lumia 1020 and so
ON. It seems history is about to repeat itself.
Few days ago, there was a leak suggesting that
Nokia
is
working on a phone that will come with 5 cameras; another rumor has surfaced
from a Chinese social network that the 5 camera phone will be Nokia 10.
According to the source, the phone will be named Nokia 10 and could arrive
as early as IFA 2018 in Berlin this September. Although no much details for now, but the design reveals the
upcoming phone will have a fingerprint scanner on the back, right below the
revolver barrel-like camera setup.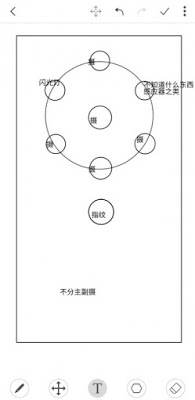 The penta-lens camera system on the mysterious Nokia device is reported to
come in a circular form with not five, but seven holes. Five of these holes
will include camera lenses, while the remaining two are said to have two LED
flashlights. It appears that this whole new camera setup may enable the new
Nokia smartphone to capture splendid shots, irrespective of lighting and
environmental conditions. Further, the rumoured handset is reported to have a
fullscreen, thin-bezel display.
The same source also mentions Snapdragon 845, which in theory can connect up
to 7 different cameras with support for up to 32 MP, 4K video recording and
dual phase detection