At the time other phone
manufacturers are working on 4 camera smartphones, HMD Global is busy warming up
to release a Nokia device that comes with 5 camera.
Ask yourself this question, what
are you going to do with 5 Camera smartphone?
Well, according to a reliable source
who is knowledgeable about Foxconn's business plans, as the company is said to
be working with HMD Global on the project.
The Nokia phone with the penta-lens
will have a circular camera housing similar to that of the Lumia 1020. There
will be seven holes arranged within the circle. Five of those holes will each
hold a sensor while the other two will house the LED flash. For now, there are
no details as to how the sensors will work.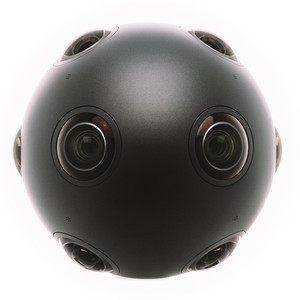 Nokia Ozo camera
Based on the description above, we are looking at a phone with 6 or 7
cameras in total if we count a single or dual camera system in front too. It is
also reported to have a full-screen design.
The source says if Foxconn is able to find a way to mass produce it, we may
see this spectacular phone launch later this year 2018.
Please treat this info as a wild rumor until when we have more details