Hello Friends, I guess we are all having a nice time today;
for those of you who want me to add you on whatsapp group, sorry I couldn't
because Whatsapp only allow 100 people in a group; but I see we are way more than
500. So I'm thinking of getting another platform to add everyone so that we can
talk more privately.
However, don't miss this week promo's, they are so many.
CheaperDataPlan
(CDP) is giving away dataplans to existing
customers and new customers. Refer five (5) people within the promo period and
get 1GB free MTN or Etisalat data.
Refer or buy for 10 people within the promo period and get
2GB free of either MTN or Etisalat +500MB of Etisalat Data.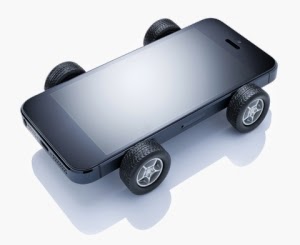 The promo runs from MONDAY 22nd December 2014 –
Sunday 28th of Dec 2014
Imagine you buying 1GB data for yourself and for 4 others or
referring 5 people to buy dataplan from them within 2days, you'll get free 1GB
data instantly from them.
Special Days
==>25th of Dec, 2014 and 1st of Jan 2015, 1GB MTN data plan
will be sold at N1,000 and 1GB Etisalat will be sold at N1,100 via bank
transfer only; while card fee remain N1,300 and N1,400 respectively.
You can also get free data by just predicting a football
match on their Facebook page
here
For more info, please call or whatsapp 08161145975
BBM: 7F069D30
Never starve you device of data.