The question most people normally ask about their
Android
device
is if it is rooted or not. Maybe you picked up your Android device in computer
village, fairly used and you don't even have an idea about your phone being
rooted or not. Don't too worry; you will know how to do that soonest.
Rooting
your Android device gives you super user access to your
device; this means you can do almost anything with the phone which the phone
will otherwise not permit. It's turn you into a China hacker automatically
hacking your phone.
I will quickly show you two major ways you can check if your
phone is rooted or not.
How Can I Check If My Android Phone Is Rooted Or Not Using Manual
Method
1. Open your app drawer by clicking on its icon.
2. Look for an app called Superuser or
SuperSU. Either app will be installed during the rooting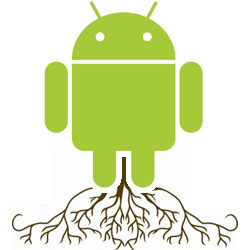 process; which
one is on a rooted Andriod depends on the device. If either of these apps
is on your device, it is rooted.
Superuser can temporarily block root access, while SuperSU has the
ability to unroot a device and then remove itself. So if your device lacks any
of this two apps, it means your Android phone is not
rooted
.
How Can I Check if My Android Phone Is Rooted using ConnectBot Or
Root Checker
Mind you, Any of this two Apps works well. Just visit Google play
and search for any of the two app or better still, Download
ConnectBot here
;
and download
Root Checker here
.
Run the app on your device and read through the instructions
carefully; You will be prompted with the text entry and if you see this sign
(#), then your device is rooted but if you see sign like this dollar ($), then your
device is not rooted. But try entering the command "su"
(without the quote marks). You might see a dialog asking for permission
from the SuperUser
app, which you can safely grant. If the prompt changes to the (#) sign,
you're rooted.
No more stories again, ask your questions because I know you've got
one for me.