Its been a while I talked about application that allow you to
make
unlimited calls
anywhere any time without tampering or playing around with
your credit ranging from
viber
, hangout, BBM,
Nanu
and so on but what I'm about to
share with you is different from the above listed.
This post is for those who truly want to talk endlessly
on calls to anyone around the world
without touching their credits; those who love to text for free anywhere around
the world are the only one who is permitted to read further.
BeepTool
as the name goes is a free communication app that
enables
video conferencing
,
talk
,
text
and
file
sharing on an array of devices.
With BeepTool, you get free calls and text messages to anyone, anytime,
anywhere in the world via WiFi or 3G/4G/LTE — without draining minutes through
your service provider.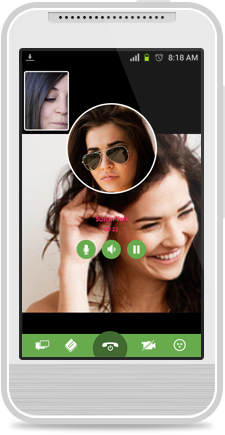 Why Should I Download BeepTool?
==>It allow you to make free calls with BeepTool to BeepTool users
==>Beeptool to other mobile calls at a more cheaper rate
(the cheapest ever)
==>Group calls: you can get a group of upto 25 people
together and make free calls while you discuss business.
==>Free video calling
==>unlimited text messaging to other users
==>You can send files or document of any size to anyone
around the world
==>You can also transfer money from your Beeptool account
to other Beeptool users.
And lot more…
How Does it work?
==>Sign up
here
and create your own free account
You can also invite your friends to create an account and you
are good to go with all the features listed above.
Supported Device
At the moments, it's available for Android, iOS/iPad, MaC
and PC users. Blackberry users should back off with speed.
Android users should download it
here
iOS users should download it
here
Try it and let's hear your view about this app.