It has been an awesome season all together and every one I guess
has been wonderful. Just a point of note, if your Etisalat 3G is still looking
at you like locuzade boost, call customer care and your 1k will be refunded back
to you. I called their customer care and I was told Bis complete is no longer
compactible with bb phones. I don't know how true it is but I sub with a friend
bb torch but it was activated so his money was refunded.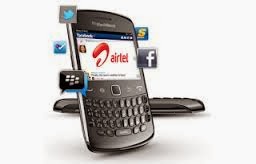 At the moment, it's high time to kiss
etisalat bis
on non bb
device goodbye.
Airtel bis
still rocks on non bb device including the 2+1
package which gives you 6GB, 4GB and 2GB respectively. Those who have been
thinking of subscribing, you can go ahead and make your subscription. And if it's
mtn night plan that current gives you extra 1.5GB to use during the day is what
you want, you can still go ahead and
activate it.
At the moment, every tweaking means has been blocked… Hoping
for a better loophole in 2014.