I love amplifying things like this because I know that every etisalat lovers with good reception in their locality will love this. I just stumble on this latest etisalat new offers and I bet it's worth giving a trial.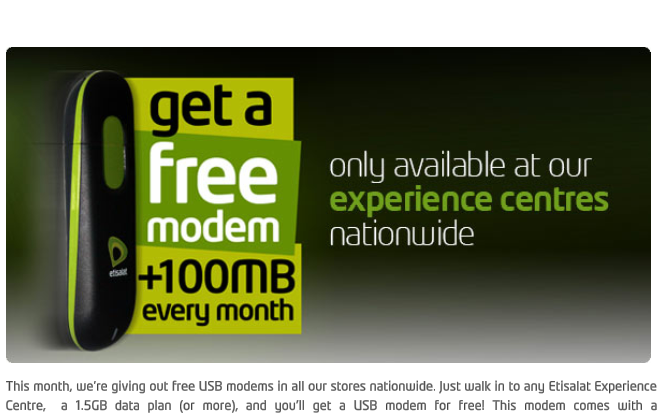 Etisalat is dishing out free modems + free MB to newly etisalat lovers. If you have been anticipating to get a modem before now for free, I think this is the right time to get it. With this new offer, you'll be entitle to the following benefits;
1. Free 100MB every month without your money being deducted.
2. You'll be able to use the free MB on any device you can think about.
3. You'll be entitle to free modem to be obtain in any of their experience centres.
How Can I Get This Offer?
Just walk to any of their experience centres and purchase a data plan of 1.5GB +, and a modem plus free data will be handed over to you. Mind you, it is only available for new subscribers.