This post is for all those device that proves so stubborn to tweak and I can really tell how bad it is to be unable to
change your imei
most especially for Samsung
users for over 3months now because virtually almost all the method seems not to
work for Samsung users because their device is not an MTK device; therefore,
hindering them from using other network bis plan on their device.
Well, thanks for your patience and I'm glad to inform you
that you can now change your
IMEI
with ease and enjoy what other MTK users are
enjoying. Mind you, for those spreading the rumour that Glo is blocking imei,
it's not true; blocking this tweak simply means stopping the usage of blackberry
plan on bb device.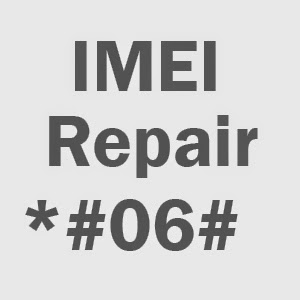 How Can I Change My Samsung And Other Devices IMEI?
For non MTK users, your imei can only be changed via a
hardware device, unlike the others where you can easily change by downloading
an app called
engineering mode
to your device. On this note, the hardware device was purchased by a
loyal fan, friend and brother of this site just in a bit to help every non MTK
device to change their own imei.
Therefore, he will be going from state to
state to help you change your IMEI and it's going to cost you a token of #1,500
If actually your Android Zapps data as if you are sucking
juice, then you shouldn't give changing your imei a second thought.
To know the Samsung device and other products supported by this
hardware, follow the link below and read carefully the pdf file including the
days he will be coming to your state.
Don't forget that you can get 12GB on glo for #4,000 that
will last you for 4months only if you have successfully changed your IMEI… Be
wise.
If you have any questions, don't hesitate to drop it below
or call the dude.