It is an unbeatable facts that screen touch smartphones are
currently taking over the markets of mobile replacing the physical keyboard.
Android devices
rank #1 and it comprises of
95%
of touch screen.  Even though its modern to use touch screen
devices, I've heard and fix a lot of issues with touch screen devices such as
"touch
screen not working, not responsive or even freezes"
. 
The truth is it can be fix, so if you are using a touch
screen devices, be it
Android
,
iPhone
,
Blackberry
or any other this post will
be helpful to you in fixing any touch screen error now or in the future.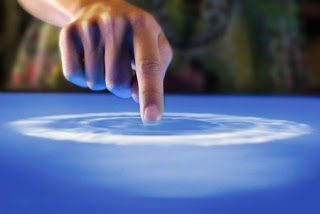 How to Fix Android Touch Screen Not Working
So that you can easily understand, grab a cup of Edmark
coffee and sip along while you follow any of the steps below;
1. Restart Your
Android Device
This works 85% of the time. Screen
locking/managing applications often make touchscreen unresponsive. In that case
you need to restart your Android device.  
How can I reboot my tablet when the
touchscreen is not working?
·        
Grab your Android tablet/phone
·        
Press and hold the Power Button for 10
seconds or until the screen goes blank.
·        
Wait a minute or two and then power on
your device normally using the same button.
2. Knocking the
Touchscreen (Not recommended)
Remove the Screen Protector on your
Android device if present.  Now, gently knock every corner of your
touchscreen to realign it. Sometimes continuous phone drops cause screen
digitizer cable to loses its connection to device motherboard however, its a
rare case.
3. Eject Memory Card
and Sim
Shutdown your Android device and remove
the Memory card and Sim(s) attached to it. Also, remove the battery for few
seconds if possible.
4. Remove Any Cases
Smart cases are good in protecting your
device from scratches and damage. But their automatic screen wake/sleep feature
sometime causes the device to malfunction. Remove the case, perform a restart.
5. Hard Reset your
Android
For advanced users.
If everything else doesn't work, try doing a hard reset on your phone. This
will wipe your phone/tablet and return it to its original condition.  This
usually involves holding down Volume-Up and Volume-Down button together and
then pressing Power Button (every phone has different method).
It will start's your device in Recovery
mode, you can do a Wipe-Factory-Reset from there. Use volume up/down buttons to
navigate and press Power button to select. Be careful and don't mess with other
options or  you may brick your phone.
6. Re Calibrate Your Touch Screen: Here
you'll need to re calibrate your touch screen; first of all, enable  installation from unknown source, to do
so, open up Settings > Security, scroll down a bit to turn on "Unknown
Sources".
Then download this calibration tool
here
>>>Open up
the app and press the large calibration button on the screen and it will take
upto 15 seconds to mental reset your touch screen.
If you are still unable to fix  with any of the method above, kindly use the
comment box to explain what exactly the problem of your device is.