This is absolutely unbelievable, one of the most adored,
treasured and highly admired industry might quit the mobile industry.
I knew things like this will happen right from the very
moment blackberry started diving into Android OS. The heat his too much in the
market, and its only the survival of the fittest… this time Blackberry might or
not survive.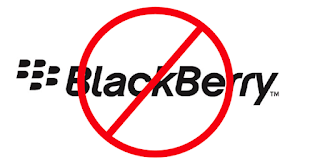 According to a recent interview granted to Verge, CEO John
Chen told The Verge that his goal is to sell five million smartphones a
year, which will be necessary to make the business profitable. If that doesn't
happen, Chen hinted that BlackBerry may exit the handset business altogether,
which would be a huge shift from the BlackBerry of the past.
In other words, it means that the upcoming
BlackberryAndroid device Priv
, if it doesn't sell up to that 5million copy, then that may
be the last production of Blackberry.
No more
Blackberry 10
. Nothing is bold about Blackberry Bold 5 again…
To all my blackberry users, there are more rooms still available
in Android quarters and iOS apartment.