Here
are a few pressing questions you might have (while starting out your Blog) and
suggestions on what to do.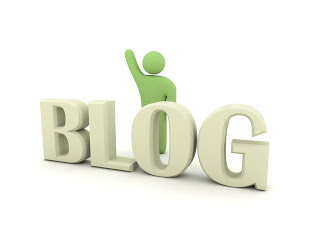 I wish
to start a blog but don't have web designing skills, which platform would you
recommend?
I
would advise that you start with Blogger (hosted), WordPress (hosted) or
Wordpress (self hosted without plugins). Blogger is pretty easy to learn.
If you
wish to go with WordPress then avoid installing plugins till you learn how to
secure a WordPress website.
Should
I go for Free or Paid hosting?
Unless
you have seed capital and understand the concept of Gestation Period (of a
Business), I would advise you start with free hosting (but paid domain name).
Once
you can afford it (from Blog's income), move to Paid hosting; it gives you more
flexibility.
How
can I get my website approved on Adsense or other top Ad networks
I
think many Bloggers ask this question too early. Your primary focus should be
to build your traffic and drop quality (engaging) content.
Unless
this box is checked, your Blog will keep getting rejected. The acid test for
this is "how many bigger websites quote / refer to your posts?"
I'm
out of ideas what to write about, any suggestions?
This
is one reason why you should pick a niche you're familiar with. Anyway, this is
nothing strange; we all have our 'content drough' days. What you should know
is that quality content often outperforms quantity. Don't force yourself to
post daily (and end up posting shallow content daily). If you can drop only
two
quality posts a week then thats fine for a start. Try to blog about topics
you're familiar with and genuinly interested in. Also, try to understand each
post
you make, this will help you to build internal links on future posts.
Questions From Comments
Q: My
issues now is my earnings. All my clicks are counting $0.1 and less than $4 in
a month Is here whats left for me to do
….Kossy
A:
Kossy, It takes time for your earnings to grow. It's also a function of the
source of your traffic and the keywords contained in your content. I would
advise you
keep
working to build quality traffic, dropping great content and be patient, it
will grow!
Q:
Nice one boss. No longer blogging though! Google punished me….!
….Bona
Andrews
A:
Bona (i'm guessing Bona9ja). I saw your present situation coming from a Mile
away. I vividly recall warning you about what you were doing back then
but
you
wouldn't heed. It took DCMA Takedown Notices to get you to pay attention. You
were lifting posts word for word without permission or credits. Also, you
struck me as impatient to get traffic (and make money).

This
makes your kind prone to buying or trying to acquire an Adsense account by all
means possible; a move which often backfires. I trust you've learned your
lesson.