A lot of people might be new to Android, while some are
Android gods but in one way or the others, might not know this. A lot desired
of people gets
Lollipop updates
even though we are passionately ready to
welcome
Android M
.
It is paramount to note that, before you perform any upgrade
on your
Android
device, It is adviceable to first of all unroot your device if
you are rooted, to avoid story that touch.
I'll quickly show you
two easiest way to unroot
any Android
device in seconds.
Before you begin to unroot your android
phone, make sure you have done the following:
==>Backup your data:
While unrooting, all the data will be wiped out. so make sure to backup all
your important data either on your SD card or your PC.
==>Charge your phone:
Ensure that battery is charged to more than 60%.
Method ONE: Super User App
This method works for all android devices that were rooted
without installing custom recovery.
1. First,
download and install SuperSU app from
Play Store
.
2. Launch
SuperSU app, go to Settings, and tap on 'Full unroot'.
3. It
will confirm you just tap continue. After successful, Unroot superuser
will close automatically
4. Restart
your device
5. Uninstall
SuperSU and you are fully unrooted.
Method TWO: ES File Explorer
2. Open the app and tap the menu button
3. Now tap on 'Tools' and select 'Root Explorer' to turn it
on.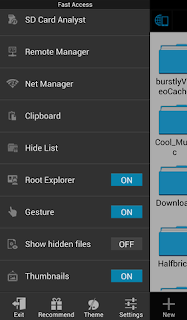 4. Superuser will ask you to grant privilege or root
privileges to the app. Allow it.
5. Now go back to the main screen of
the app and select '/' in the top corner of the screen.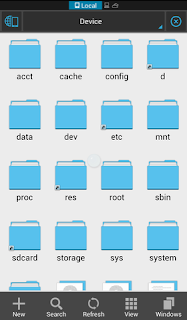 6. Go to system -> bin. Find the busybox
and su file and delete them. If you can't find any of them, just skip to
the next step.
7. Go back to system folder then open 'xbin' folder and
delete the busybox and su file there (if you found any).
8. Now go back to the system folder again and open 'app'
folder and then delete the supeuser.apk file located in the folder.
That's all.
9. Now restart your device and it
should be unrooted.
Now that you have been fully unroot, you
can continue with your upgrade.