I know the number of Android users are
increasing daily and data is always and still on the high side. For the past
few weeks, a lot has happened with regards to the cheapest data subscription so
what I'm simply going to talk about right now is the summary of the cheapest
free browsing tweak working.
Subscribe to 
MTN Monthly Bis – Text BBLITEM to
21600 cost #1000
MTN Bis daily- Text BBLITED to 21600 cost #70
MTN Bis weekly- Text BBLITEW to 21600 cost #350
If you want 5Gb daily you subscribe to BBlited, if
you want 5Gb weekly,  BBlitew and so on…very easy Enjoy.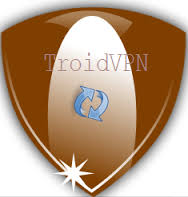 MTN BIS With Open VPN
==>iOS users and Android users
should download openvpn from Playstore/Appstores  while PC users should download 
here
==>Download the configuration file
here
(use any one)
==>Now import the file connect and enjoy uninterrupted browsing.
==>For username and password, visit
vpnbook
or use this
(Username:
vpnbook
Password:
8TehUcuT)
MTN BIS With TroidVPN
How to setup Troid VPN with MTN Bis
==>Download Troidvpn
here
if you don't already
have it
==>Install and run it
==>Set the Protocol to TCP
==>Set the LPort to 0
==>Set the RPort to 80
==>Set your apn to
web.gprs.mtnnigria.net
==> Tick use proxy for TCP
connection
Proxy host: 10.199.212.2
proxy port: 8080
Header custom- host:web.blackberry.com
If you are new to Troidvpn, you'll
need to register first
here
, and then sign up for unlimited account.
MTN BIS Unlimited With SS
It still rock with simple
server.  Click
here
to see the settings.