When it comes to speed and simplicity of use in terms of
browser, I value Firefox browser and despite the fact that I'm beginning to
fall in love with EDGE browser, I still use Firefox most of the time. But there
is something you don't know about
UC browser on PC
which majority of you with
PC will fall in love with.
UC browser over the years has proven to be a very reliable
and fast browser on mobile and I can vouch that about 75% still use it on
mobile to download stuffs.
Do you know that UC browser for PC comes with an inbuilt
wifi-hotspot that allow you to share your network to other devices around.
Meaning that with UC browser, you don't need Connectify at all, you can share
your internet network to other PC, smartphones or tablets around.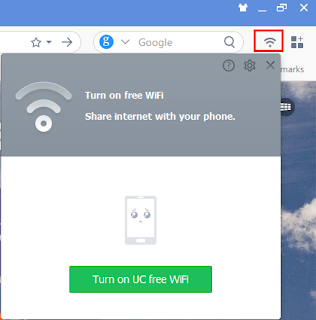 How Can I Do That?
==>Download the latest version of UC browser for PC
here
==>Click on the wifi icon on the top right corner
==>Turn on UC free Wifi
Try it and let me hear you feed back if it work for you or
not…