This is what I call technology gone
A-wire… Because it's not just like your ordinary phone, it is much more than
that. It is so brilliant that it's more like a genius phone! It has all the
innovation and technology of a computer, right in the palm of your hand!
Symetium
features an operating system
designed to work seamlessly as a desktop OS and a mobile one too.
6GB
ram is what this device comes with.
24MP
rear camera/
5MP
front camera.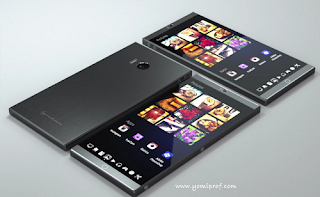 Symetium can also connect multiple
screens at once in order to stream UI (User Interface) environments to a
screen, so for example if you have a tablet sized screen accessory it would be
streaming itself onto this tablet screen mimicking a tablet. Basically, that
means it works like a monitor. But instead of mirroring the UI from the phone
itself, it streams an entirely separate interface allowing the user to still
use the phone without any interruptions while it's streaming a separate UI
environment in the background.
Main Spec
One device for Everything – Symetium is
the no-compromise smartphone PC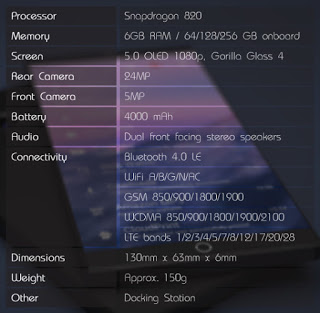 * Up to 256GB of Storage +
SD card slot for 128GB
* 6 GB Ram
* USB Type C
* Stereo Speakers
* Snapdragon 820
* 1080P 5.0 inch OLED screen
* Android 6.0 Marshmallow
* 4000mAh battery capacity
* IP 67 dust and waterproof
certification
Do you know that this device beat hands
down iPhone 6s and Samsung Galaxy S6.. see the below comparism…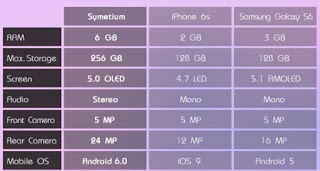 What do you think?