Where are all the incoming Ótondo's? Come in here because ignorance is not an excuse in the court of law. This is to inform all prospective corps members, i.e. Nigerians who have graduated from Universities and Mono/Polytechnics both at home and abroad that the on-line portal of the National Youth Service Corps (NYSC) is now accessible; you can now verify (Senate Lists) your names if you have been mobilised.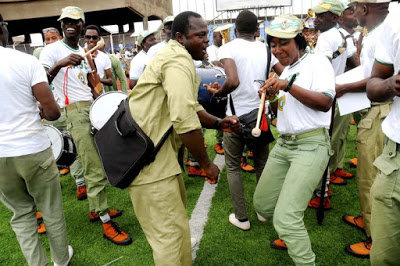 If you know you are qualified to be among the 2016 Batch A Corp Member's kindly visit this link to check if your name has been uploaded to the graduate book of life a.k.a Senate list
http://portal.nysc.org.ng/nysc/VerifySenateLists
How to Check if Your Name is on The Senate Lists
The steps below are easy and straight to the point.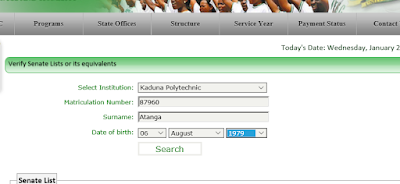 1. Visit the official portal of NYSC for the Verification of the list here: http://portal.nysc.org.ng
2. You will see check senate lists or it's equivalent at the right hand side. Click on it link, a new page will open. e.g just like this:
http://portal.nysc.org.ng/nysc1/verifysenatelists
3. NYSC status checker for Batch A So when it's open, fill in the following requirement as followed: (a)Select Institution, (b)Matriculation Number, (c)Surname, (d)Date of birth
4. After providing all these details then click on search bottom
Congratulation to those who are mobilized. Let us know if you are still having problem opening checking your name on that lists.