No need of using
social duplicator
for duplication Instagram
anymore; no need for using
phonegram
or padgram for managing multiple instagram
account because you can now use more than one instagram account on alongside your
normal instagram account legally.
Perhaps you one are one of those who already have or will
like to have more than one instagram account maybe for your brand and personal;
regardless of your reasons, Instagram has now made it possible for you to have
more than one instagram account. Announced earlier on their
official blog
which
I think its sweet.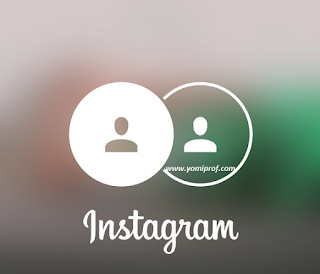 How Can I Create Multiple Instagram Account?
Go to your profile settings to add an additional account.
From there, tap your username at the top of your profile to switch between
accounts. Once you have multiple accounts added, you'll see your profile photo
appear in places throughout the app so you can always tell which one you're
using at the moment.
Supported Platform
It's available for Android and iOS users only. Before you'll
be able to access it, you'll need to upgrade your instagram app to the latest
version 7.15 for iOS and Android.
Whatsapp should emulate and do the same too…