Just like what Blackberry said the other day, don't expect
any more Blackberry devices running on
Blackberry OS
… and here comes leak
images of the forth coming Mid-range android smartphone Blackberry Rome and Hamburg.
Both are going to be powered by Android. The blackberry Rome
will have a curved AMOLED display with a QWERTY keyboard and a large speaker
that both reside south of the screen. There is no info about the spec yet but
the price is expected to be $300.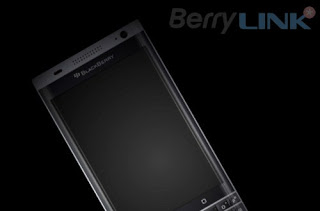 While the BlackBerry Hamburg uses the new BlackBerry logo on
top of the device. The power button is on the left of the phone with the volume
button on the right. A speaker will be on the bottom of the display…its
expected to be priced at $400.