So Samsung Galaxy Note 7s is now a time bomb? For the past
few weeks, Samsung Galaxy note 7 has been exploding and causing a lot of
damages beyond expectation. A lot of reports have been jumping fences over the
internet about Samsung Galaxy Note 7s battery explosions.
An Australian man reported that it exploded in his hotel
room and the phone was completely fried causing more than $1,800 damages. See
pictures below;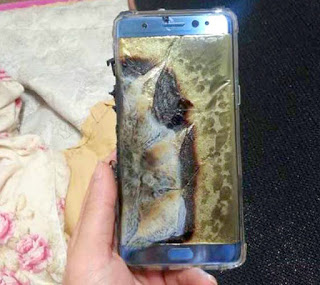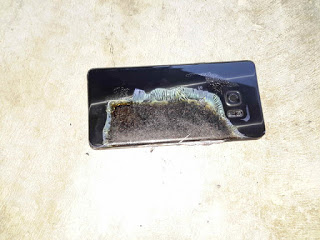 As if that was not enough, Samsung Galaxy Note 7 also blew
up an SUV Jeep setting it completely on fire according to
Fox news
. It has been so far recorded that
Samsung Galaxy note 7 has exploded more
than 35 times. If you are in any possession of one, you are urge to trade it in
for a new model.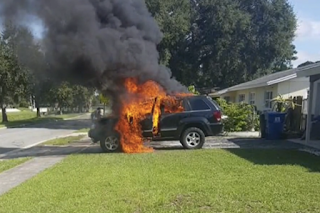 Though, the cause of the battery explosion has not been
fully ascertain but has been traceable to batteries made by Samsung SDI as the
cause of these explosions and decided to recall all 2.5 million Galaxy
Note 7 units that were shipped to retail partners and consumers.
If you have a Galaxy Note 7 you can trade it in for a new
model the retail partners you bought it from or you can contact Samsung
directly by calling 1-800-SAMSUNG.