I'm
not just tired but fed up with all these our Telecom providers considering the
facts that they gave you options to opt out of unsolicited messages via
Do not Disturb mode
but
still persistently bombard your phone with irrelevant sms.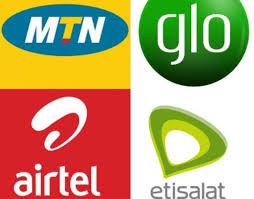 Airtel,
on the other hands have device a means to make you subscribe by force,
telling you that you've qualified for
N500 free credit knowing fully well that it's not free. The most annoying aspect of it is the part
where unnecessary numbers will be calling you from Airtel, MTN and their
younger brother.
However,
the NCC has insisted that no operator will escape its wrath if it is discovered
that they still have the penchant for dishing out unsolicited messages without
giving the subscribers the option to allow or stop receiving such messages.

The directive issued to industry operators to activate the 2442 Do Not Disturb
Short Code took effect from July 1, 2016. But industry compliance doesn't seem
to have matched the seriousness of the directive thus, compelling the
Commission to issue a final warning to the operators.
A Full DND which is SMS 'STOP" to 2442 does not allow the
subscriber to receive any unsolicited messages from the operators at all. But
reverse is the case with our Telecom providers.
This
is the final Warning from NCC.