Xiaomi
have done it again, a perfect device with the latest
concept, it is the world first and only, edge-less
& bezel-less smart phone to have this design. It feature a 6.4 inch
touchscreen display, slightly smaller than the 6.44 inch the Mi Max, and it
utilize up to
91.3%
of the display!
I'm pretty sure apple will be wondering what is this?
It utilizes an advance Ceramics Acoustics Technology basically
convert the digital sound electrical signal into "mechanical
vibrations", and it is transduced to the phone' metal frame
The Mi MIX is encapsulated in a full ceramic body
(including the buttons), and it is put all together using seamless connectors,
without the use of any glues, plastics or other adhesives!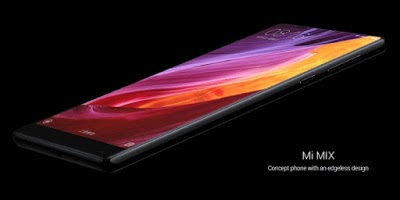 You know what? The front camera is 50% smaller than the traditional camera module and can be located at the bottom right corner
Back to the features
The Mi Mix comes with a Snapdragon 821 SoC clocked at 2.35
GHz, 4 GB LPDDR4 RAM and 128 GB storage. There's also a Pro model touting the
same chipset, 6 gigs of RAM, 256 GB storage and an 18k karat gold trim around
the rear fingerprint sensor and 16 mega pixel camera.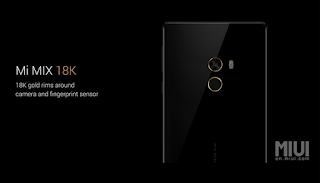 Highlights of the spec
·
6.4-inch 2040 x
1080 pixel display
·
2.35GHz Qualcomm
Snapdragon 821 processor
·
4GB RAM + 128GB
storage or 6GB RAM + 256GB UFS 2.0 storage
·
4,400mAh battery
with Quick Charge 3.0 support
·
16-megapixel rear
camera
5-megapixel front camera
·
High-precision
GPS with sensor-assisted positioning
Price:
4GB/128GB version will cost around $500 while 6GB/256GB version
will cost around $600.
Every other phones you've seen before, known before or held before
are smartphones, this is a real device