Do you remember Nokia P1 that once caught our attention
sometimes ago? Well, it appears its about to debut at
MWC2017
in Barcelonia according to rumor
published on a
Russian Publication Worket
.
Nokia
P1 is expected to come with enhanced spec based on
Sharp Aquos Xx3
and packs some features found on the Aquos Xx3, including
a Snapdragon 835 processor (Qualcomm's latest high-end chipset), 6 GB of Ram and
two memory versions of 128GB and 256GB of internal memory respectively.
22.6 MP
rear camera and it's expected to be Zeiss-certified, while the phone's body
should be dust- and water-resistant (IP57-certified).
Other expected features include a 5.3-inch display with
Gorilla Glass 5 (unknown pixel resolution, but it's likely either 1080 x 1920,
or 1440 x 2560), fingerprint scanner on the right side, and a 3500mAh battery
capacity with quick charging capabilities.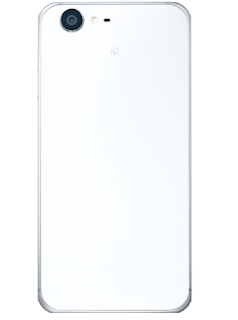 The Nokia P1 should run Android 7 Nougat out of the box. It's said that prices
for it will start at about $800 for the 128 GB model and $950 for the 256 GB
one.
The Nokia P1 will also come in two versions based on the
material used to manufacture the body. The high-end version with 256GB storage
is said to come with a ceramic body, while the other version with 128GB storage
will feature a metal frame. Both versions will have IP55/ IP 57 protection
standard.
For now, classify this information as a rumor until it is announced.