Data is life to every smartphone that I'm perfectly aware…
but when it comes to choosing between fast internet connections, I've my
preferred network.
Etisalat
seems to
have been in the basketball court for a very long time not knowing that all the
players have already left the court to those who want to practice. You'll
remember that
Airtel
already offer
you
N25 for 500MB
while
MTN
offers the same
N25 for 500MB
for night crawlers
and heavy
downloaders
. But
Etisalat
on the other hand lately realized that subscribers need a cheaper night plan
hence decided to launch their own package.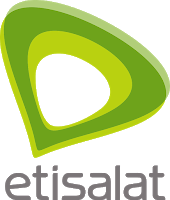 The new Etisalat night plan cost N50 for 250MB and is
available for Easycliq tariff plan. The night plan works on all smartphones, PC
and Tablets respectively and it's only usable between 12:00AM to 5:00AM.
How Can I Activate Etisalat 250MB For N50 Night Plan?
1. Migrate to Easycliq tariff plan by dialing *244*1#
2. Make sure you have minimum airtime balance of N50
3. Dial *229*10*10# to activate 250MB for N50 (12:00am- 5:00am)
Why can't they just make it N50 for 2GB night plan?