This device Xiaomi Mi5C is expected to be
officially release in early March and its rumored to have a 5.5-inch
display, 3GB RAM, 64GB of built-in storage and a 12MP Omnivision 12870 rear
camera. The front camera is an 8MP shooter and there is a 4500mAh battery in it.
Xiaomi Mi 5C New Leak Image
Here
is a new leak image of Xiaomi Mi 5C without any physical home button, the front
bezels are thinner and the direction of the front camera has been moved to the
left.
Xiaomi Mi5c Old leak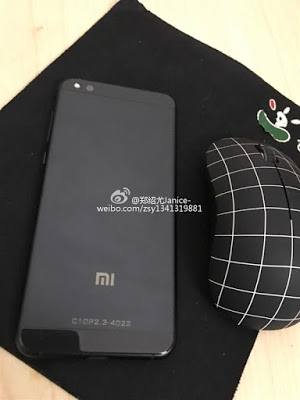 Xiaomi Mi 5C old leak image
Lot
of Xiaomi fans are looking forward to the release of this device.