You must have encountered something like this before and you
are wondering if your USB drive has been damaged or not. Or perhaps while trying to
transfer files from your PC to
USB Flash Drive
you received an error message –
The Disk cannot be written because it is
write protected. Please remove the write protection from the volume in drive
Device|Harddisk1DR5.
Occasionally, USB drives can become write-protected due to a
manufacturer setting or because of a fault in the disk.
However, I'm going to show you how to remove this setting,
giving you the capability to modify, copy, or delete any files from your USB
drive.
How to Remove Write Protection From USB Drive
This method will fix it once and for all for you
>> Press Win+R (This will open the registry editor)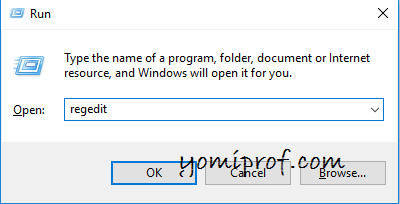 >>Type in regedit and hit the OK button
>>Expand and collapse the entries on the
left to navigate to the following location: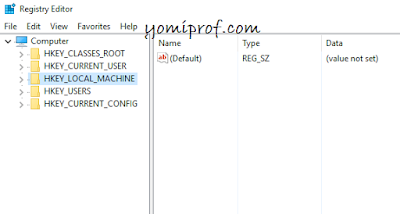 HKEY_LOCAL_MACHINESYSTEMCurrentControlSetControlStorageDevicePolicies
If
you don't have a StorageDevicePolicies
folder in the Control folder,
right-click in the folder and select "New" → "Key."
Name it StorageDevicePolicies and then
open it.
>>Double-click
the WriteProtect key located in the right side pane and set the value to
0. Go to the Data Value box and press OK: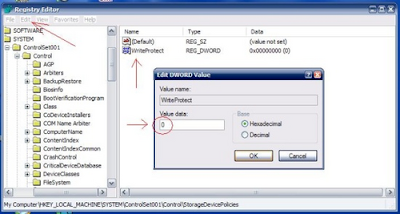 Reboot
your computer and reconnect your USB drive to the system, the drive should now
be writable.
However,
if you've carefully followed the above instructions and you are still unable to
restore your drive back to normal, then your last option will be to format it
which might be a pain in the ass.