Now that Android operating system has become one of the most
dominated platform, it is very important we point out Android common problems
and how to fix them. They are countless but we'll just try as much as possible
to touch the notorious one.
>> Battery Drain: This you can't avoid on most android
devices because a lot of people download applications they don't need that in
turn consumes endlessly their device battery. We've posted 11 ways to make your
battery last longer…
You can check them out
here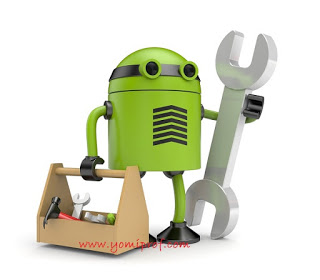 >>Android Freezing and Slow Speed: This is another
notorious problem common to Android devices with meager internal memory. This
problem normally occurs when you have too many unused applications installed on
your devices and open too many applications at a time resulting into slow speed
or Android feeding.
How Can I Solve it?
To make it easier for you, download Clean master from Google
play store
here
and it will do the job for you.
>>Apps not installed Error: This happen a lot of time
most especially when you delete an app, and you try to re-install it again. Don't
panic, there is a solution for it.
You can solve it via any of the methods listed
here
.
>>I Forgot my Pattern Lock, How can I Bypass it? Many times,
we tend to forget our pattern lock or someone entered wrong password, and then
you are locked out. Perhaps maybe something happen to your device and the
pattern lock decide to misbehave, there is a fix for it.
Any of the fixes postulated will fix it for you
here
.
>>Google Play store has stopped working:
As an
Android
user, you probably might have come across a message
like this
"Google Play services has stopped working"
, or you are
currently experiencing it right now, this happen for a lot of reasons. Let not
talk about the reasons but solutions.
How Can I Fix it?
It's pretty simple. I've got 9 easiest ways to fix this even
as a novice. Check it
here
.
>>Your Smartphone Can't Connect to PC to Transfer
Data: Ideally, when you connect your Anroid device via USB cable to your PC,
its suppose to auto detect it, but a lot of people faces this problem, no
detection of any kind.
Here is the Fix
>>Detach USB cable from device
1.
Enable Developer Mode by going to
Settings > About Phone (at the very bottom usually) > press on Build
Number repeatedly until the pop-up appears
2.
Go to Settings > Developer Options
3.
Enable USB debugging
4.
Lock device (turn screen off)
5.
Connect your phone to your computer
using a USB cable
6.
Unlock your Android device
7.
Swipe down to see notifications and press
on "USB for charging"
8.
From the pop-up, select File transfers
9.
Lock the device and unlock it again.
>>Insufficient
storage space: A lot of people normal see this message even though they have
more than 8GB space on their devices.
Here
is the fix… Check this guide
here
.
I
hope this post helps.