This app called Google Uptime was just launched by Google;
it's an app that lets you watch YouTube videos together with your friends. Uptime
basically takes existing YouTube videos and makes them more interactive by
letting you watch them with your friends.
You can see where — time-wise — your friends are in a video
as compared to you. You'll also see reactions in the form of sparkles or
different cartoon faces.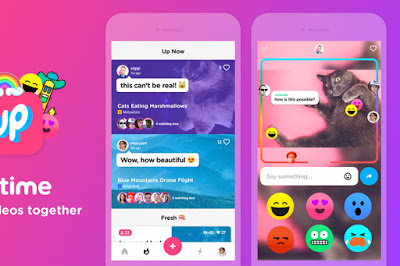 With This App, You Can
>> share YouTube videos with friends, and then watch
them together in real-time.
>> Users can chat with each other, and leave comments
and emoji layered on top of the video
>>Follow other users within the app
Google first published Uptime in March as an invite-only
limited beta test, but the app is now freely available to all iOS users but not yet available for Android.
I don't know why
Google didn't integrate this features into is YouTube app but Google claim the
Uptime
app was built by
Area120
, an experimental research
and development unit launched by Google last year to turn left-field ideas from
Google engineers into actual products.