Wow! This is a record breaking achievement:
LG
announced few
days ago that it's created the world's first flexible, transparent 77-inch organic light emitting diode (OLED)
display.
The display is capable of outputting Ultra HD visuals at a
resolution of 3840-by-2160 with transparency rated at 40 percent. As for flexibility,
it can be rolled up like a tube with a radius of 80mm. You can imagine how much
easier that makes shipping such a huge screen.
Infact, it's taller than Tom Cruise. According to Google,
Cruise is 5 feet 7 inches, or 170 centimeters tall, and as this display is 77
inches on the diagonal with an aspect ratio of 16:9, that means its longest
side measures 170.5 centimeters. It's taller than Cruise, but not if Cruise
wears shoes.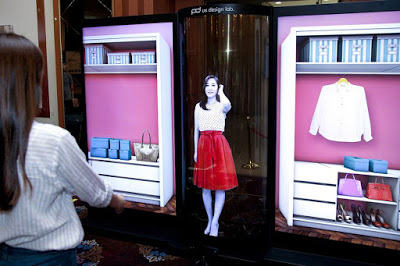 This display is impressive because of the combination of
features it manages to include. A 77-inch OLED display on its own is a
fantastic achievement, but to also support 4K output, be transparent, and very
flexible just adds to what LG managed to achieve here.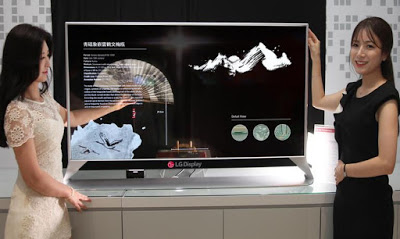 This isn't a display aimed at the home user; LG is looking
at digital signage, smart desks, augmented reality, and even car displays as
markets for this type of screen. It took 59 months for LG to complete this
project.