It is important for you to know the plans that still works
and the one that is on hold and peradventure the one you can get for free.
Data is important that is why you must try all you can to
always have data on your smart devices.
MTN Double data offer is still very much working without any
hindrances and the good news as always is everyone is eligible. If you use data
so much, you can simply get 20GB worth of data for N5000. If you have followed
the normal procedures before to make your sim eligible, just go ahead and make
your subscription and get double of whatever data amount you are subscribing to.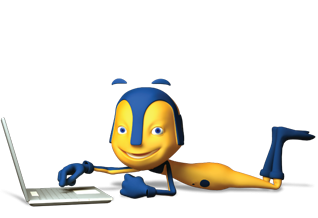 How Can I be Eligible for MTN double data offer?
Follow the procedures listed
here
9Mobile Youtube offer is currently downloading unlimited and
it is for heavy user who have large files to download. With N400, you can download
unlimited with your 9mobile sim for 2hours using the following procedures;
>>Download
Anonytun
beta
here
>>Make sure 9mobile is stable in your location and if
you have 4G the better your speed.
>>Recharge your 9mobile sim with N400 and subscribe to
9mobile Youtube by dialing *200#, and select option 3 consecutively
>>Now you have successfully subscribed to Youtube
2hours.
Configure Your Anonytun this way:
Launch AnonyTun Beta.
Tap on CONFIGURACIÓN (Stealth Settings)
Then turn on Tunel VPN ON/OFF
Change Connection Protoco to HTTP
Change Puerto to 8081
Turn on PAYLOAD (Custom TCP/HTTP Headers)
Click on EDITAR PAYLOAD (Edit
Custom TCP/HTTP Headers)
Now use below settings
URL/Host: myaccount.google.com
Request method: POST
Injection method: Normal
Tick User-Agent
Tick Keep-Alive
Leave other boxes un-ticked
Click on GENERATE,
then Save
Finally, click on CONECTAR, wait a few seconds for AnonyTun Beta to
connect.
Open any
browser that is fast enough for you and let your download begin…
Note: If
you don't have anything to download, no need to subscribe to this plan.
Airtel 100% Data Bonus
The
Airtel Double data
offer gives
you 400MB for N200, 1.5GB for N500, 3GB for N1000, 7GB for N2000. You get free
extra 200MB when you activate 200MB for N200, extra 750MB when you activate
750Mb for N500, extra 1.5GB when you activate 1.5GB for N1000, extra 3.5GB when
you activate 3.5GB for N2000.
The good news is, the offer is valid
for 6Months
Dial *144# to activate.
Airtel 6GB for N1500: This plan works on all smartphones
including PC and Airtel refers to this package as a special privilege offer:
A text should be sent to you reading "SPECIAL PRIVILEDGE!
Enjoy 6GB worth of data for just N1500. Dial *440*161#…" Just make sure that
you haven't use that sim to subscribe to airtel 2GB for N200 before otherwise
the plan won't work on your sim.
Airtel Unlimited Data Plan:
If you are a family man or you have an office, you can
simple go with the unlimited plan if the network is fast and strong in your
location… aside of this, go with MTN double data offer cos with N10,000, you
can get same 40GB worth of data with 4G speed.
Glo Normal data plans remains unchanged only that you get
100% data bonus on Auto renewal E.g N1000=3.2GB
And for the record, I'll be given free mtn data to these
names below:
R&B, Bestboss, Coin Coin, Boboraf, Joel ThankGod, Victor
Emmanuel, Ghost writer (Kindly send your number)
Give away coming soon!