In the last few years, we've seen the rise in the usage of
bitcoin and its adoption in Nigeria is overwhelming. Not only does the African
country top Google Trends charts for Bitcoin-related searches, but wallet
downloads and trading volumes are also growing exponentially.
Nigerians now use bitcoin to trade, for investment and so
many other things. In no time, we expect to see popular e-commerce stores adopt
the usage of bitcoin as exchange for goods and services.
Between last year and now, we've seen
bitcoin
rises about
200% and analyst forecast that before the year runs out, 1 bitcoin may be worth
$10,000.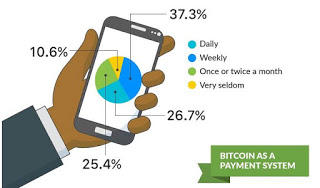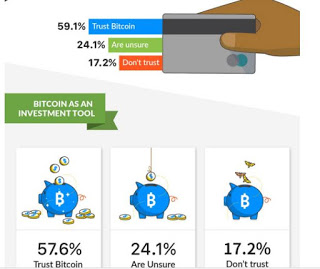 Image credit: www.luno.com
Funny enough, lot of people are not using bitcoin and we
want to know why? As the virtual currency continues to gain ground, we asked
our Nigerian customers: how do you view Bitcoin and what do you do with it? Why
are you not using it?