I know this is not new at all… I just decided to bring it up
for those who are currently clamping for MB'. You can actually tweak your
imei
to get
200MB
from Airtel NG. Its like the normal way and normal method of
tweaking your imei for that of
Etisalat NG
but it seems guys have consumed the
whole of Etisalat IMEI. So watch out for those of you who are just getting new
phones from Jumia or the brother Konga, if they
promise you free 500MB, think
twice because the IMEI might have been used.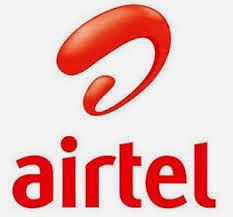 How Do I Get Airtel 200MB
==>Make use of this IMEI 359005051
==>Add 5 number of your choice then imei analyzer will
generate the check digit for you.
Once you are done getting the imei, tweak it to your phone.
I guess everyone knows how to do that
==>Then send SMART to 141 and 200MB will be smiling at
you.
Are you new to IMEI
changing?
If it work for you, please don't use all the imei, save the future generation.