I'm pretty sure we will see a lot of surprises in the
smartphone industry come 2018. Few years ago, Samsung and LG tried to do
something new, something innovative with their smartphone with curved displays.
Samsung released a device with a curved screen called the galaxy round while LG
released 2 generation of LG G flex.
Well, there seems to be a revamp of the old in the future…
Doogee is working on giving you curved screen device in 2018. According to a
tweet by
@Evleaks
accompanied with
photos referencing the two aforementioned devices as seen below;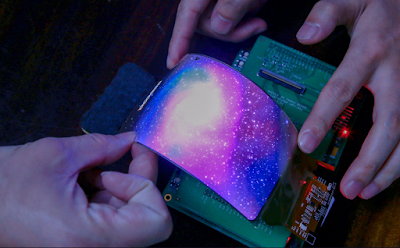 Remember the Galaxy
Round and LG Flexes? Well next year Doogee will try its hand at a curved screen
device, with 18.5:9 aspect ratio, 6GB of RAM, and 128GB storage.
The display would feature an 18.5:9 aspect ratio with 6GB of
RAM and 128GB of storage. The two images attached to the tweet show a flexible
display, with Doogee's branding on it.
Now that oems are moving into producing bending phones, what
is JerryRigEverything going to bend?